A Mother and Daughter's Beauty Retreat
For Crossroads Hospice & Palliative Care patient Orangie Hickman, the most important thing in life is caring for others. In addition to being the caretaker for her family, Orangie worked in a factory for 20 years while raising three kids. She even helped deliver her baby brother when she was a child living in Kentucky coal mine country.
Like 3.5 million women in the U.S. with a history of breast cancer, Orangie has battled the disease for many months. Even more tragic, her daughter Pam has breast cancer too. The courageous mother-and-daughter duo has spent many months leaning on each other for support as they endured surgeries and chemotherapy.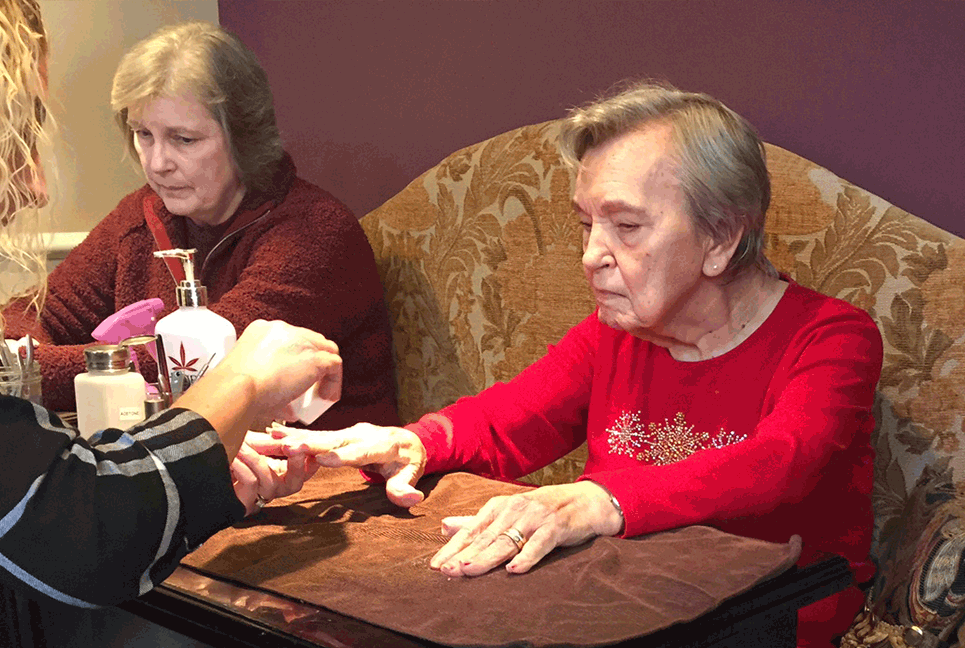 Over the past 60 years, the average number of women who survive for at least 10 years after being diagnosed with breast cancer has tripled due to better screenings and treatments. Despite these promising advances towards a cure, breast cancer treatment robs patients of their energy and strength. Patients also undergo physical changes such as extreme weight loss, hair loss or skin discoloration. Naturally, these women don't feel as attractive as they used to and their self-esteem plummets.
They long to feel beautiful again—even if only for a day. 
After Orangie's cancer treatments took their inevitable toll, she entered hospice care with Crossroads. When staff members decided they wanted to do something special for Orangie through the organization's generous Gift of a Day program, they knew just the thing. "Orangie has always loved to get manicures," said Jennifer Capek, Orangie's Crossroads social worker. "So, we decided to pamper her with a relaxing manicure and hair style, including her daughter, Pam, to share this special day together.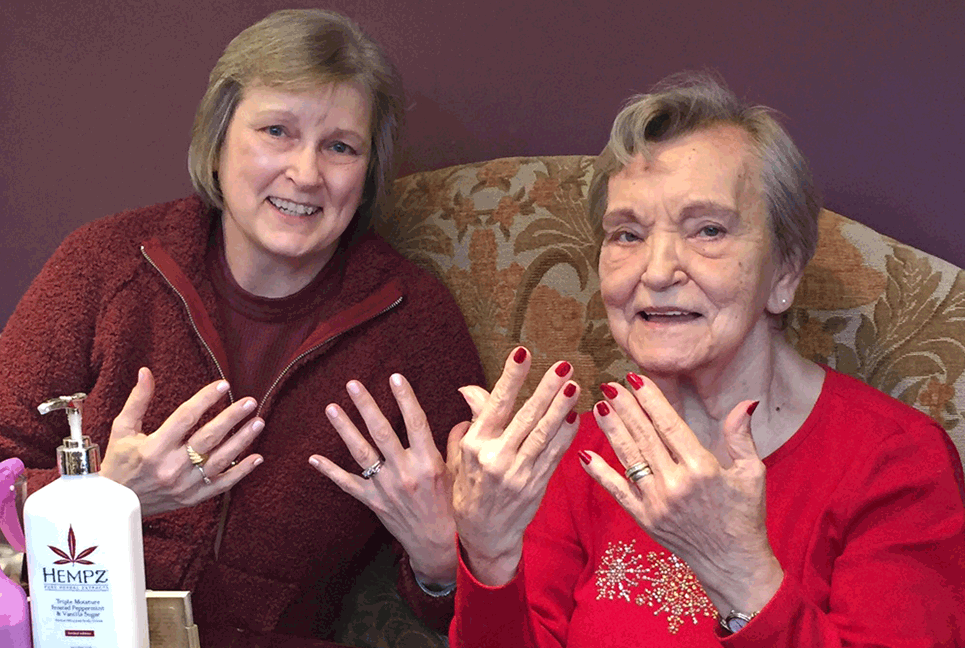 It was unforgettable, just like Orangie. The Crossroads team whisked Orangie and Pam off to "Parlour on the Avenue" in nearby Harrison, OH. The stylists gave the ladies the royal treatment, massaging their hands, slathering them with luxurious lotions, and painting Orangie's nails her favorite shade of red (which, of course, matched the red skirt she wore for the occasion). The quick-witted Orangie kept everyone smiling while also keeping the stylists on their toes, making sure her hair was done just right.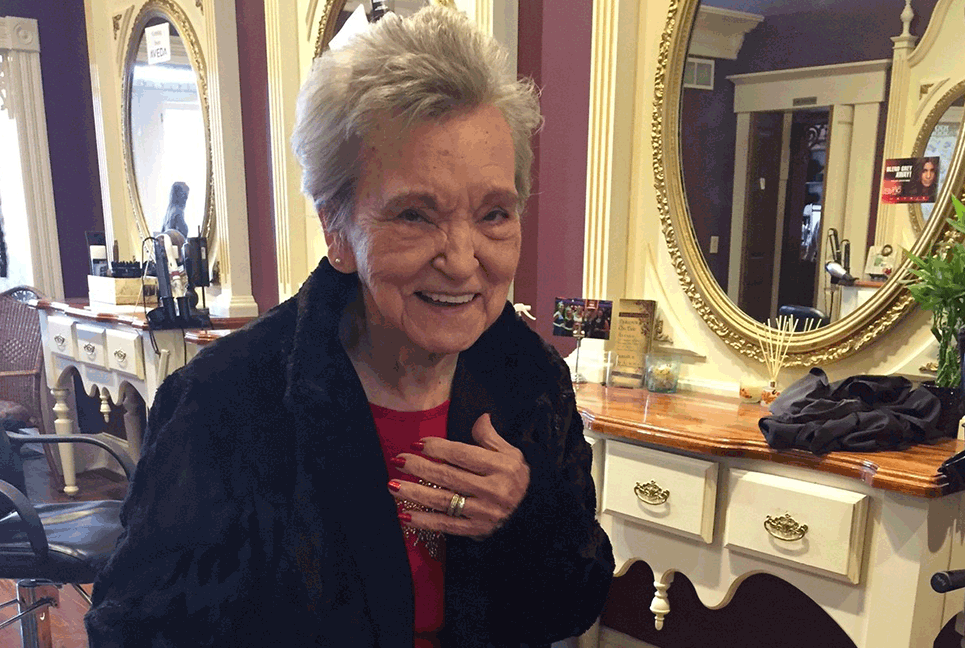 By the end, Orangie was glowing – a reminder of the young beauty she had always been. Most of all, she was happy, cherishing the time she was able to spend with Pam far away from their fight against cancer. It was a needed beauty retreat, an escape from the inescapable.  
"Our cancer treatments had gone on for a long time and were exhausting," explained Pam. "My mother also has Parkinson's Disease, so she has been through a lot. There is no greater gift then to see her be able to sit back and enjoy people taking care of her for once. She deserves it – she has done so much for others throughout her whole life. She was well overdue."