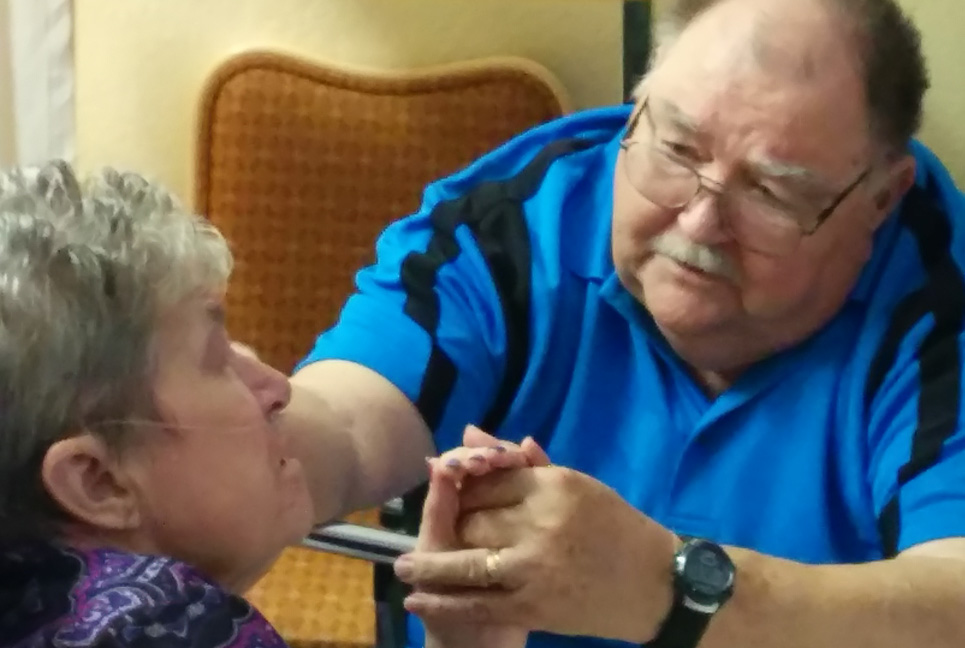 Last Wish Honors One Couple's Endless Love
"Love bears all things, believes all things, hopes all things, endures all things…"  
Enduring love isn't made from the stuff of fairy tales and Hollywood movies. It's often a rocky road that can easily be derailed by real-world hardships, as Sharon Thurston and her husband would tell you.  Sharon and Cliff struggled through financial distress, illness and much more but their love has persisted for 45 years and counting.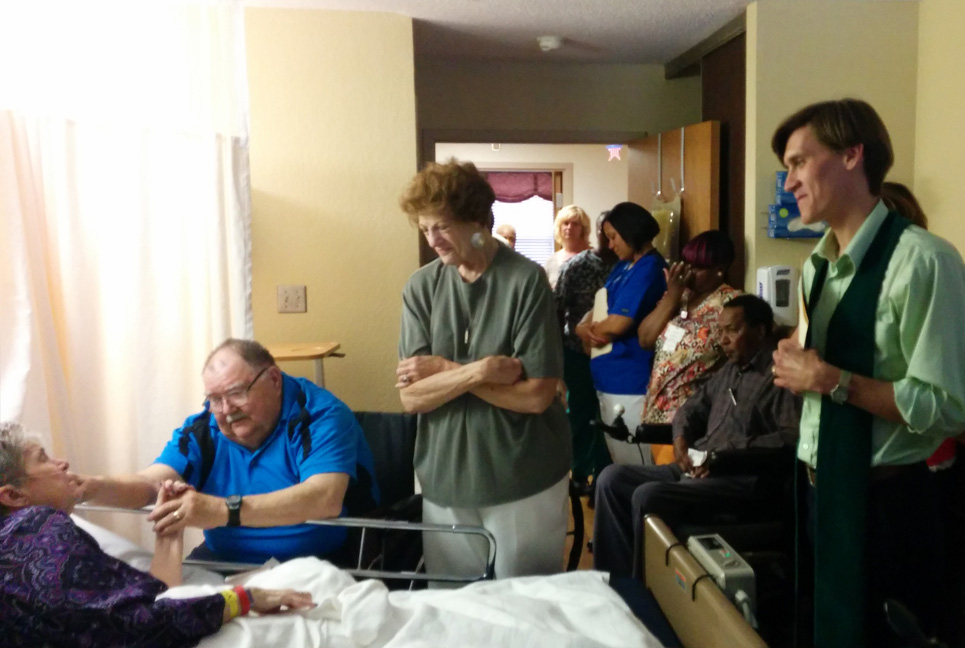 The couple met at a drive-in movie theatre where they worked in their early teens. Sparks flew, lightning struck and their love story began. Now, Sharon's dying wish was to pay homage to their relationship. With Sharon suddenly and rapidly declining, her Crossroads team flew into action and, in just 48 hours, arranged for a re-commitment ceremony. In short order, 20 of Sharon's closest friends and caregivers arrived in her nursing home room.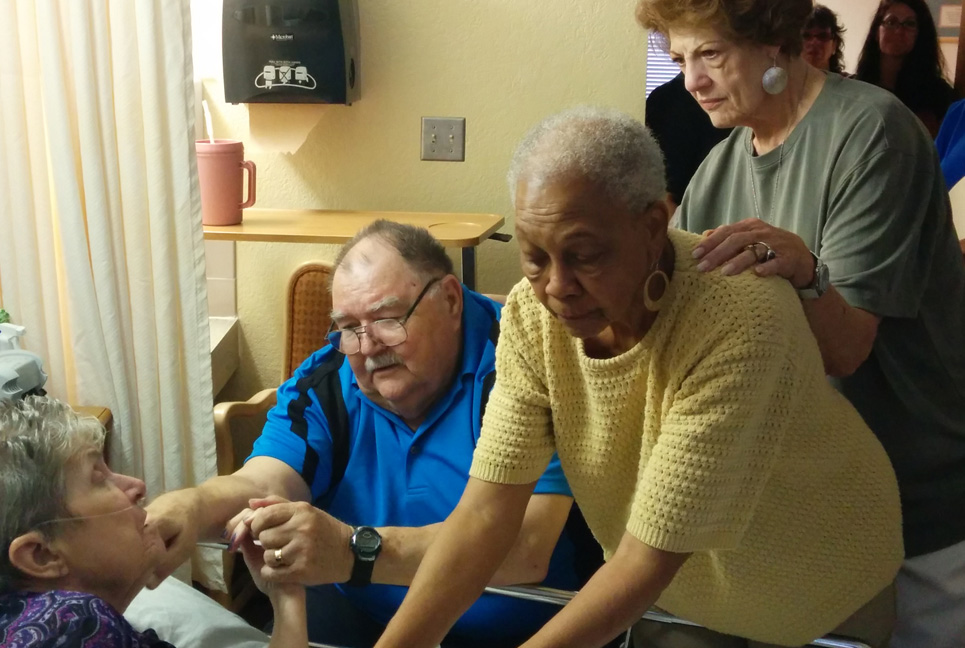 Rev. Jake DeNap began with a heartfelt poem and played a few special songs like "When it Don't Come Easy" by Patti Griffin. He then spoke reverently about the couple's long-term relationship, thanking God for giving them the strength to stay together throughout a lifetime of challenges.
In contrast to the pomp of a wedding, the room was not transformed with elaborate decorations – just a hospital bed and chairs. Sharon did not wear a fancy white gown – just a blanket to stay warm. And, tuxedo-clad groomsmen did not seat well-coiffed guests – most just dressed in street clothes and stood.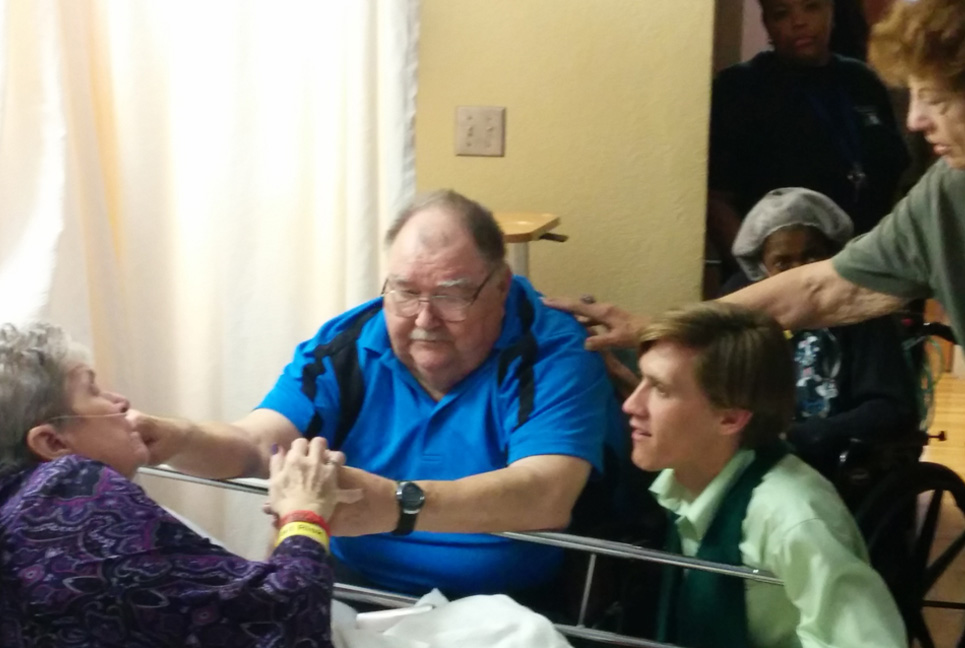 Yet…it couldn't have been more beautiful.
Throughout the service, Cliff quietly held Sharon's shaking hands tightly. He finally relented to the tears that he had been holding back stoically for so long. Even Rev. Jake choked up more than once. Everyone was moved beyond words by this tender testament to enduring devotion – proof, that nothing can stand in the way of true love.
"…Love never ends." (1 Corinthians 13:4–8a)