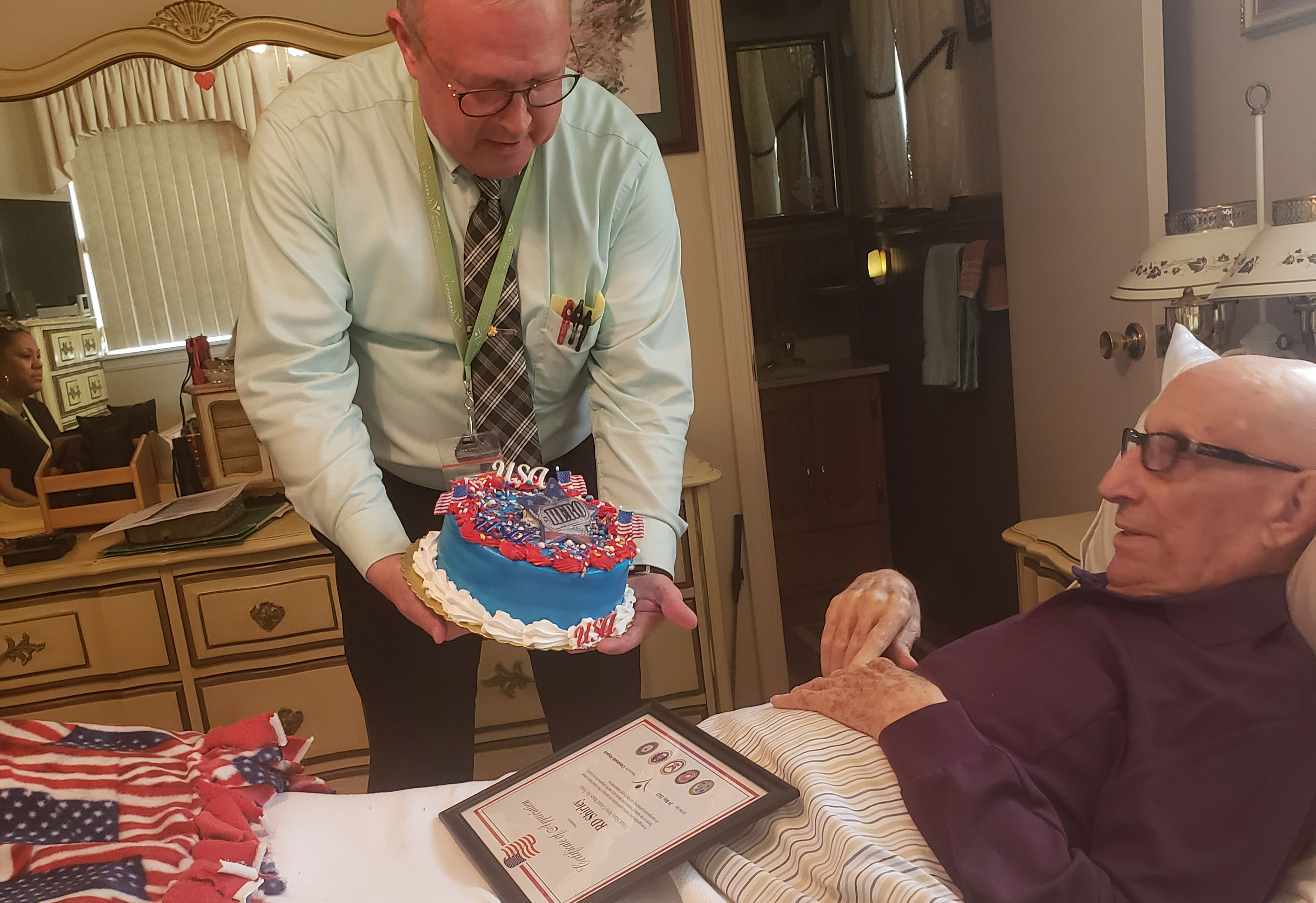 Gift of a Day Feature Story
July 2023
Gift of a Day
We develop unique plans of care that include a Gift of a Day, our special program inspired by author Jim Stovall's popular book "The Ultimate Gift." Since its inception, we have helped thousands of hospice patients experience the perfect day. That day is based on the question: "If you had one perfect day, what would it look like?" Our staff members, volunteers and local businesses work together to bring these perfect days to life for our hospice patients.
A Veteran Accepts Recognition for Military Service
At 97 years old Veteran R.D. Shirley has lived a long and impressive life. An Air Force and Army Veteran who served in World War II, Korea and Vietnam, R.D. was an airman in the U.S. Army and an air traffic controller in the U.S. Airforce. Eventually, after a career well-served in three wars, R.D. retired as a Chief Master Sergeant.
For his Gift of a Day R.D., who is being cared for by Crossroads in Oklahoma City, was recognized for his long military service to our country. The small ceremony took place at his home without a large group of friends and family gathered.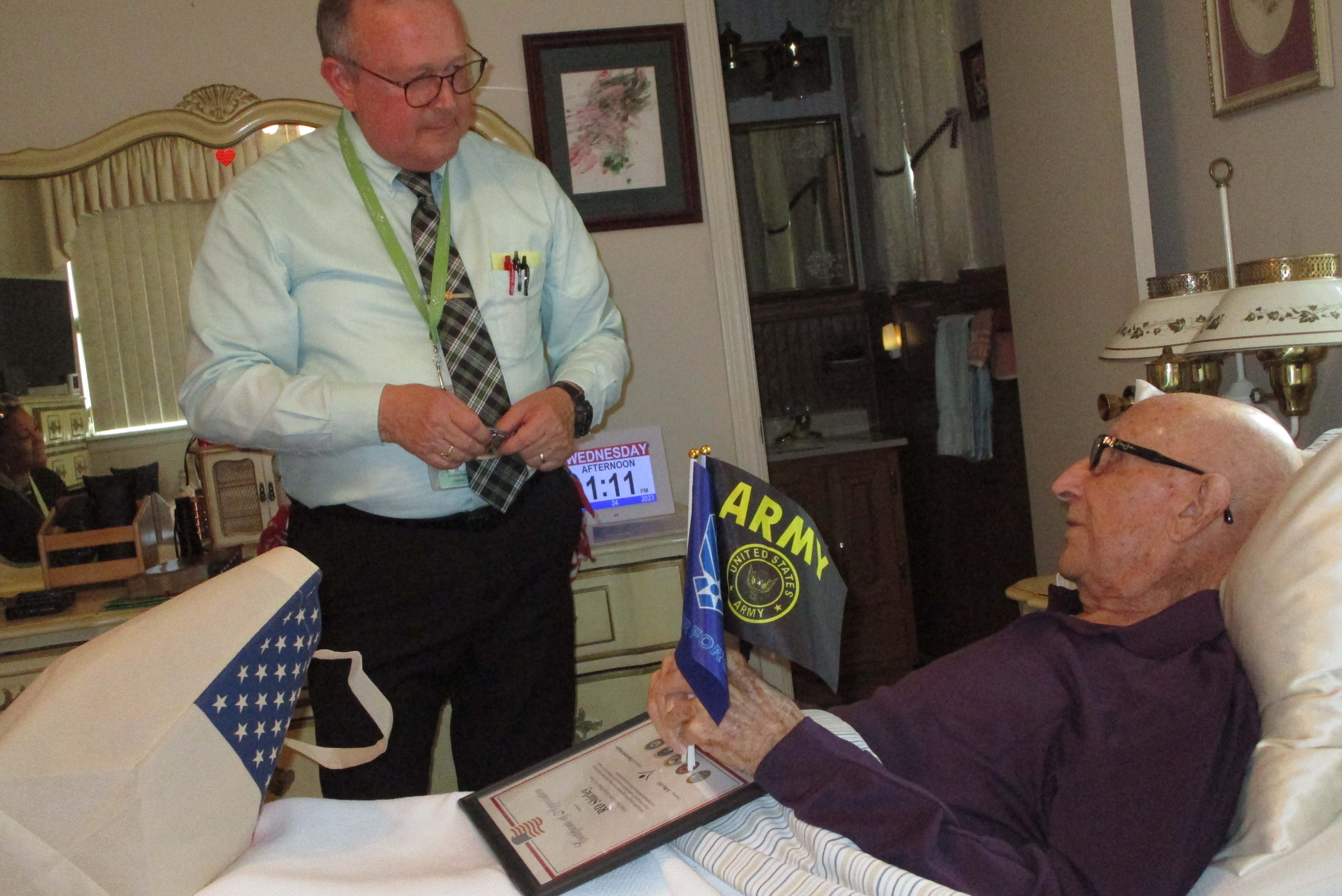 Crossroads Chaplain Christian officiated presenting R.D. with a certificate, dog tags, a flag pin and a handmade patriotic blanket. The Pledge of Allegiance was recited, poems were read and the musical Air Force Medley was played. 
Cake and refreshments were enjoyed as R.D. shared his war stories, including the one that took place in Vietnam in 1966 when he was exposed to Agent Orange. Because of the exposure and its after-effects, R.D. had been reluctant to be acknowledged for his military service. This Gift of a Day was an opportunity to leave that behind and recognize all R.D. had contributed over a lifetime while focusing on the good times.