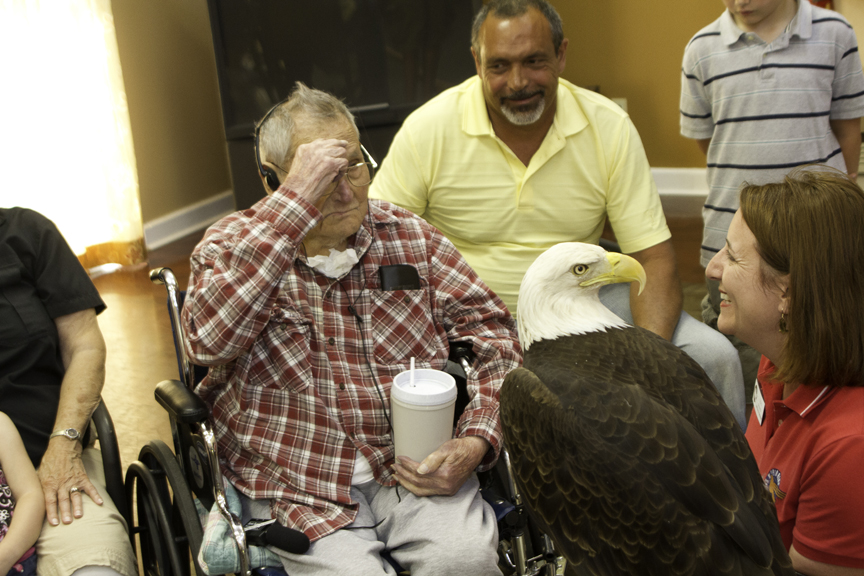 Gift of a Day Feature Story
September 2012
A High-Flying Salute to a True Patriot
The bald eagle is one of the greatest symbols of American patriotism. As Crossroads patient George Clark can tell you, when the bird soars it's an awesome sight to behold with a breathtaking wingspan that can stretch 90 inches, wind-whipping flight speeds of 35 mph and razor-sharp vision that's 4 times stronger than 20/20 human eyesight. To Mr. Clark, eagles personify real strength – a characteristic he exuded while serving his country during WWII.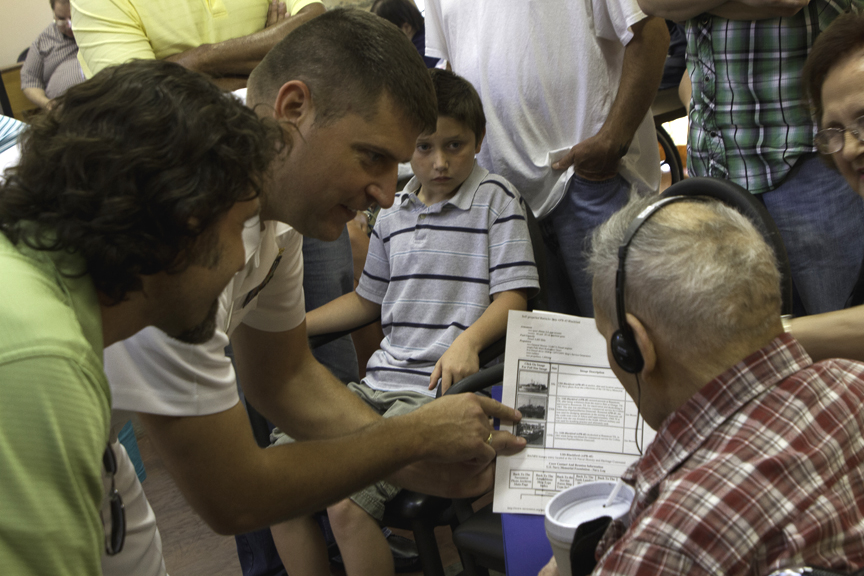 Both a bird-lover and patriot, Mr. Clark had always felt a special connection to the bald eagle – which got his Crossroads Hospice team to thinking…
Once the wheels started turning, the team formed a plan that would not only honor George for his bravery, strength of spirit and hard work on the USS Blackford during the war but also allow him to experience eagles in a very up-close and personal way.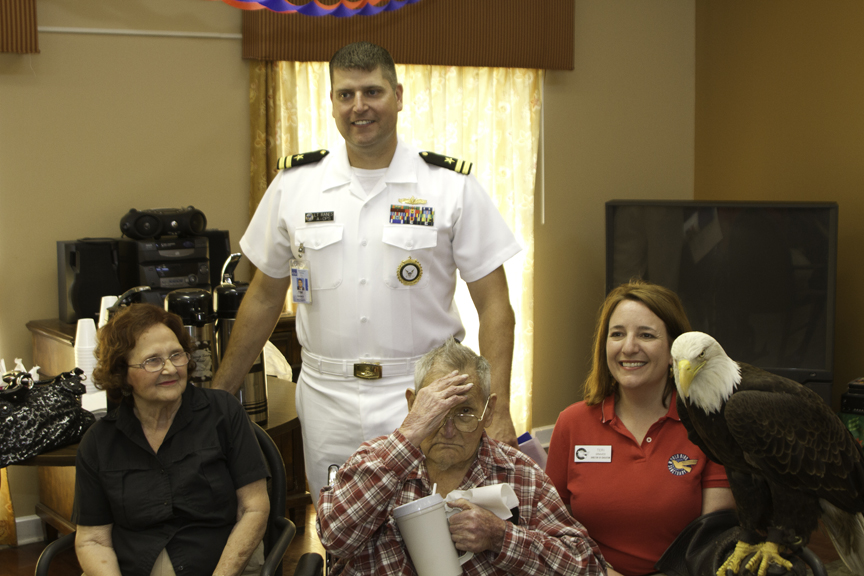 It was early afternoon when Mr. Clark was introduced to a very special guest: Patriot, a female bald eagle. Thanks to the generosity of the World Bird Sanctuary (St. Louis, MO), the high-soaring bird captivated an awestruck Clark whose eyes grew almost as big as the bird's when he saw her! Patriot's trainer told the story of the bird's fight to live and daring rescue to Mr. Clark, his wife, children and grandchildren – the little ones were especially engaged.
The eagle remained while a U.S. Navy Lieutenant, dressed in the full grandeur of a formal U.S. military uniform, presided over a private veteran recognition ceremony that honored Mr. Clark for his many years of service. He was presented with a special award and a reverent salute.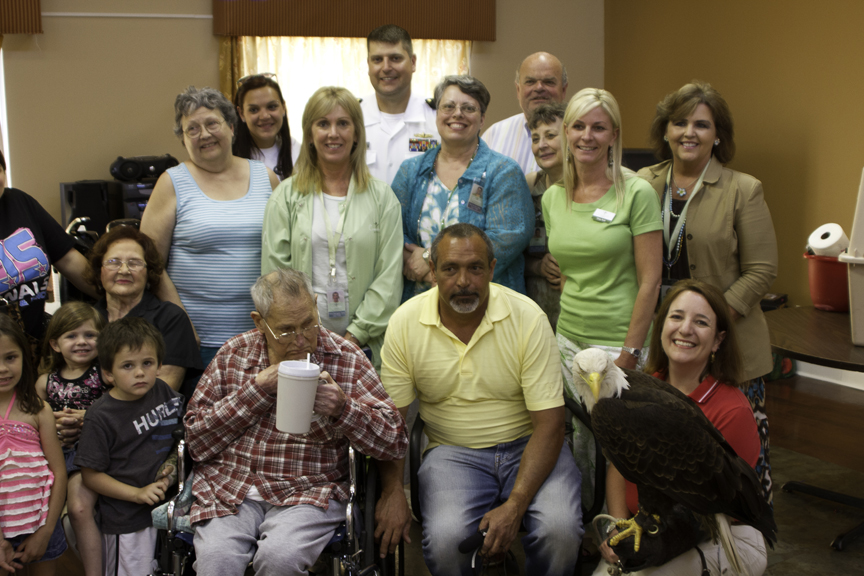 With his loved ones all around, Mr. Clark was venerated, but he never really wanted any glory. The real-life patriot simply loved his country so the day ended with one more special tribute: Mr. Clark gave Patriot a final salute.