When Love Becomes a Work of Art
The English translation of the Italian word 'opera' is work…as in, a work of art that combines poetry, dance, and music. But, more literally, Italians used this term to define this art form because opera requires an intensity of effort, concentration, and practice that may best be summarized as work. 
Yet, for talented performers like Crossroads patient Carole Rehagen…opera never felt like work. Carole had a passion for singing, which eventually earned her a music scholarship to Lindenwood University in St. Charles, MO. She later trained at the renowned Julliard School in New York. It was true love.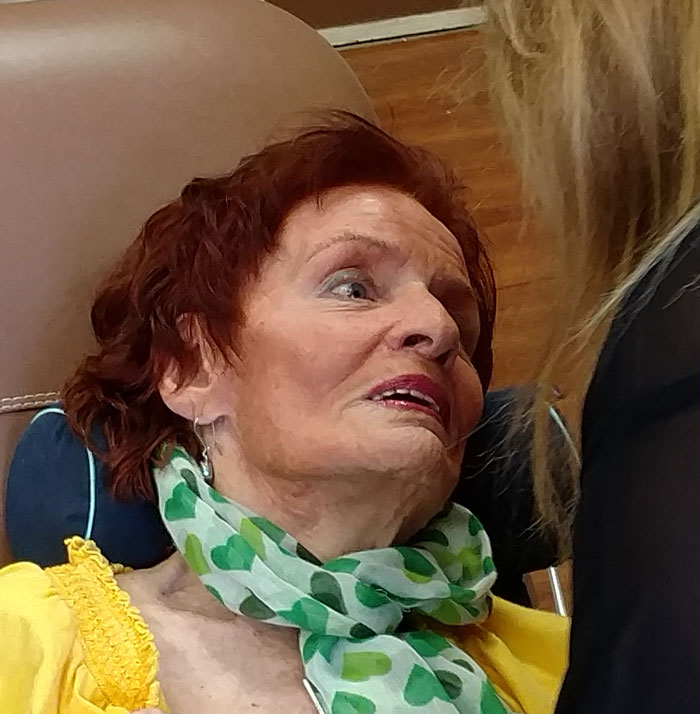 Carole's soprano could stir the molecules of the soul, and carry even hardened hearts off on an emotive journey. Years later, Carole stopped performing to raise a family but eventually surprised every guest at her daughter's wedding when she sang "Ave Maria." It moved most to tears. Carole still had it.
Today, Parkinson's has robbed Carole of her gift but Crossroads aimed to return it, even if only for a day.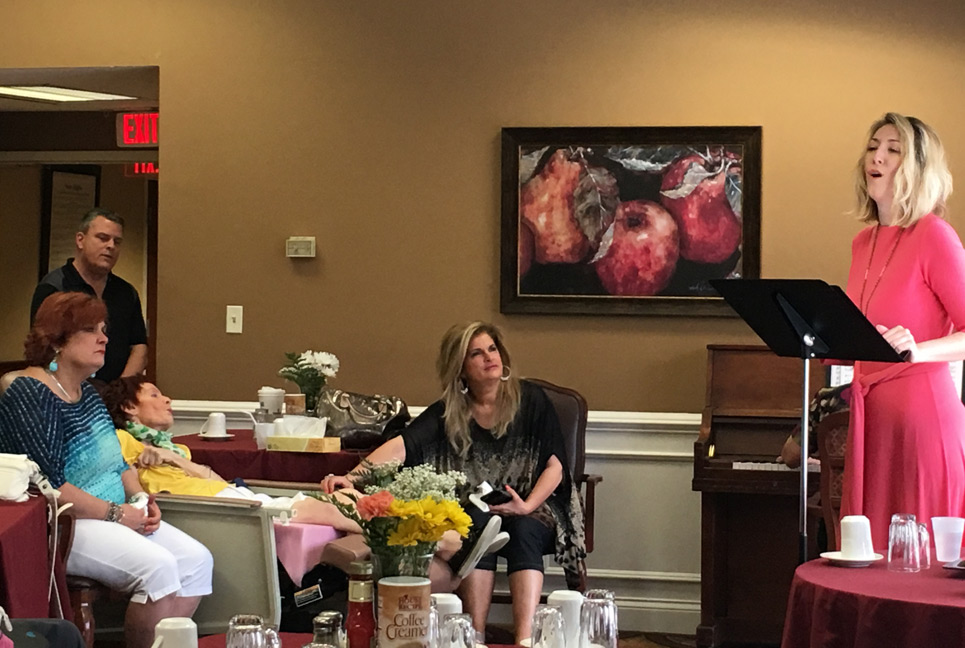 Unsuspecting of what was to come, Carole got all dolled up in a bright yellow eyelet blouse and lime-green scarf with the help of her daughters (is that blush? lipstick?!?). When they entered the social hall, Carole was immediately transfixed: Johanna Nordhorn, Mezzo-Soprano and member of the St. Louis Symphony Orchestra, started resonating traditional opera songs alongside a professional pianist.
Nordhorn sang for nearly an hour, performing classics including Handel's "Messiah," "He's Got the Whole World in His Hands," "Someone to Watch Over Me," and – of course – "Ave Maria." Carole's three grown children along with many grandchildren and friends gathered around, holding her hands and lovingly caressing her shoulders.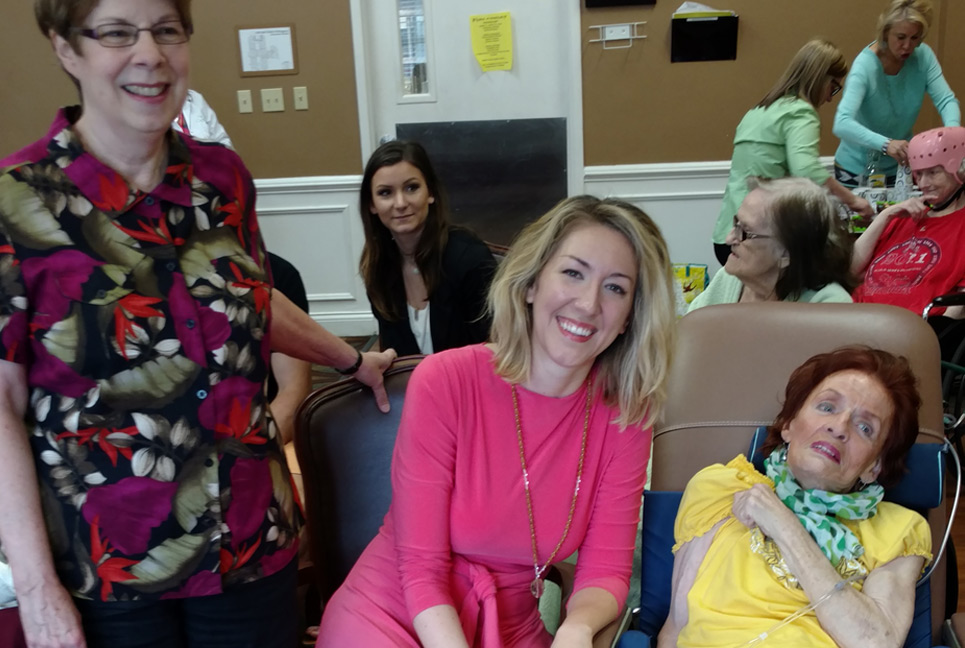 This Gift of a Day was as much a gift to those who love Carole as it was to Carole herself. Her children say she was enthralled. They hadn't seen her with as much expression on her face since she became sick. Carole even started lip-singing along. Daughters Kim and Vicky were overwhelmed with gratitude.
They ended the event with chocolate cake. But the cherry on top was when Johanna respectfully, graciously shook Carole's shaking hand. It was an honor…from one work of art to another.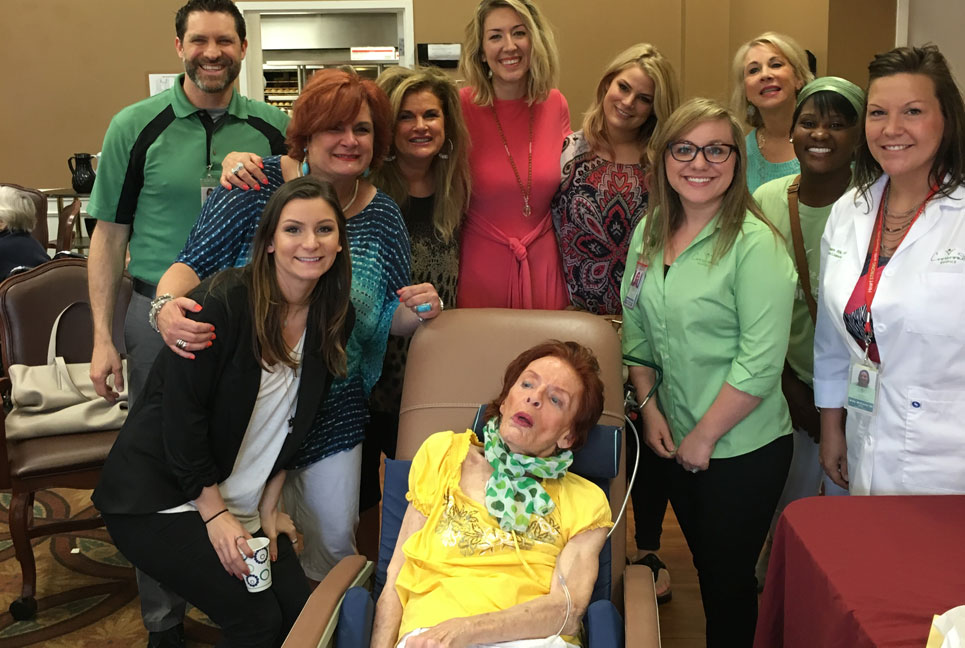 Special thanks to Johanna Nordhorn who donated her time and beautiful voice to perform for Carole. Johanna was recently named "St. Louis's Best New Opera Singer" in the St. Louis Post Dispatch and has performed with Opera Theatre of Saint Louis, Union Avenue Operate, Gateway Opera, and the Saint Louis Symphony Orchestra.