A Birthday Bash for a Centurion.
When Crossroads Hospice & Palliative Care patient, Mariah Lifford, was born, there were 46 stars on the American flag and the average lifespan was 47 years – a measure that makes 107-year-old Mariah snicker.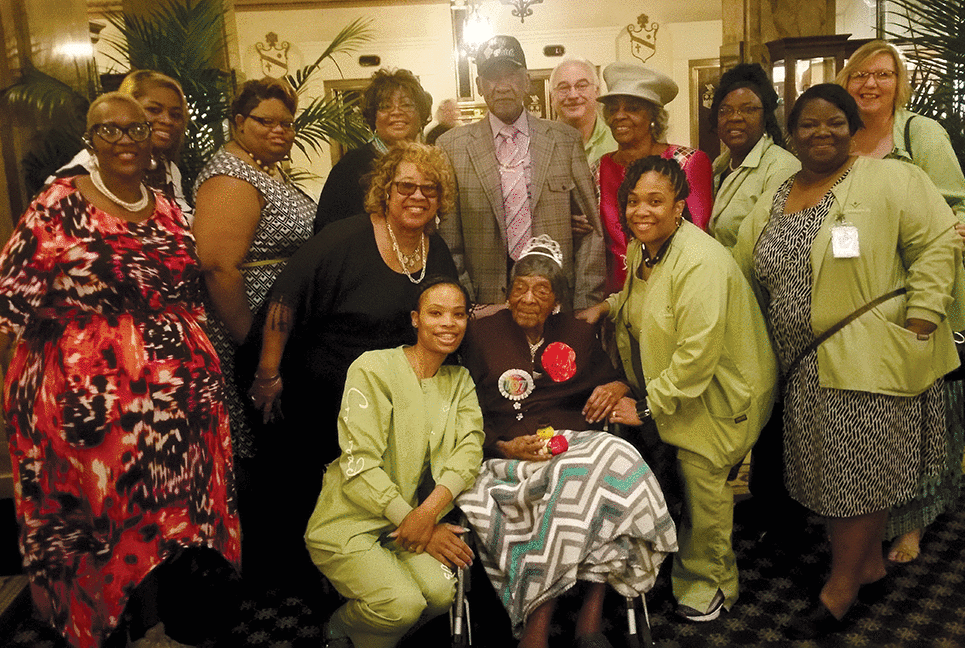 Mariah was born in 1910 in the river town of Coldwater, Mississippi. She spent her days laboring from sun-up to sun-down on her family's farm and never complained.
The years turned in to decades. Mariah got married and continued living the farm life as she raised four children, survived two World Wars and The Great Depression, and voted for the first time…all while four more stars were added to our flag.
To honor Mariah, who came from the humblest beginnings, Crossroads threw her a 5-star birthday party. It started with a limo ride to the Capriccio Grill at the world-renown Peabody Hotel in Memphis, TN, where her family awaited. Her son, daughter-in-law, grandchildren and great-grandchildren all joined their beloved for an experience they would never forget.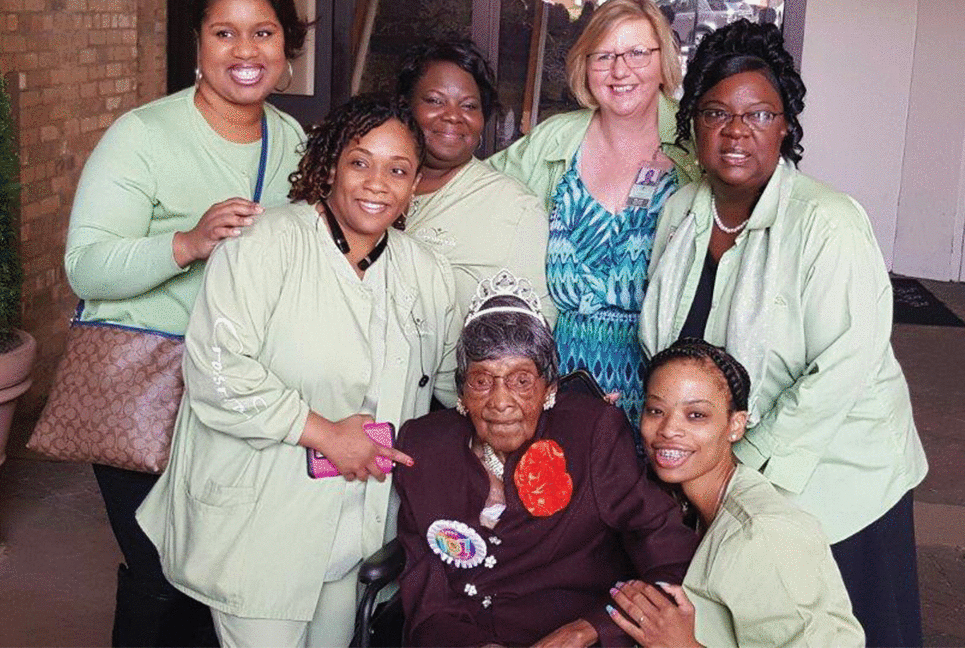 The dapper 'Duck Master' greeted Mariah like she was royalty, and then commanded the famous duck parade –a wonderful treat for this farmer-at-heart. Next it was time for the feast.
Mariah savored fried catfish, black-eyed peas and collard greens – ending with cake, of course. The family swapped stories (after all, they had MANY years to draw from!) until finally, in her small voice, Mariah lovingly serenaded the table with a touching rendition of The Little Wooden Church House.
How does she keep going? "It is the Lord that has kept me here on earth for so long," she said.
 Amen to that, Mariah… Godspeed.